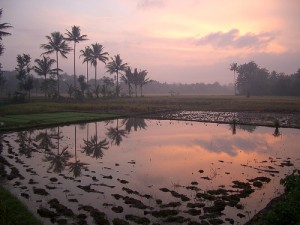 Write something, win a round-trip ticket to anywhere. Really. The 2009 Writer's Travel Scholarship is now accepting submissions at Equivocality.net. This short-form writing contest, now in its fifth year, is open to all writers and aspiring writers. Entries must be 10,000 words or less and can be fiction or non-fiction on any topic — we're not looking specifically for travel writing.
Submissions accepted through April 30th. Full details here.
I think everyone needs to get out and see the world, especially those who are inclined, for whatever reason, to tell someone else about it later. Write, and go forth!