I want to modify the open source, multiplatform, iPhone capable Spaz client so that it has a mode to automatically translate all tweets into the user's chosen language.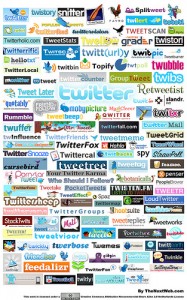 I had intended to do this myself. But I've discovered that I'm back in graduate school full time, so I'm looking for a collaborating programmer who wants to do the majority of the coding. If you have some programming skill and you want to get into web apps, drop me a line!
But mostly, you'll do this because you think that the world needs better multi-lingual communication. In particular, you want people to be able to keep track of news from places with oppressive internet censorship regimes (Iran, China, some Middle East), and you want the people who live there to be able to have public, real-time conversations with the rest of the world.
(Getting an uncensored internet connection in these places, one that can actually reach Twitter, is a different problem. But believe me, that problem has an active community around it.)
Spaz is written in Adobe Air and will need to call the Google Translate APIs.